All-Ivy Networking Event
The Charlotte City Club and Charlotte Area Ivy League Clubs invite you and one guest to an exciting networking event on January 26th.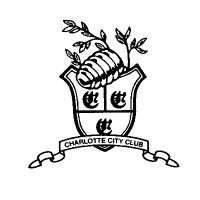 This is a complimentary event, cocktails and hors d'oeuvres will be provided by Charlotte City Club.
This event is open to all Ivy League associations and space is limited! If you would like to attend please email Ely Portillo at harvardclubofcharlotte@gmail.com as soon as possible but no later than Monday January 9, 2017. Please mention if you plan to bring a guest. The first 40 alumni and guests to confirm will be guaranteed attendance. After the initial 40 spots for our association are filled, alumni and their guests will be notified that they've been added to a waitlist. If space is available, you will be pulled from the waitlist in order. We will do our best to notify guest pulled from the wait list during the week of January 16th.
If you are driving the address for the parking deck is 116 W 4th street (accessible from the back side of the building). As you approach the entrance to the parking deck along 4th street, there is a sign on the side of the building that says "Parking for 121 W Trade Street/Charlotte City Club". If you're looking for it, it's easy to see; if you're not looking for it, it's very easy to miss! Once you pull down the alley way you will see the parking deck entrance. You may park in any space reserved for CCC if they're available but the deck has 9 levels so there will be plenty of parking if all CCC spaces are occupied. Be sure to bring your parking ticket in with you so we may validate it. Take the parking deck elevator to the lobby of the building. You will then take another elevator from the lobby to "LC" (lower club). Upon exiting the elevator check in at the reception desk and you will be directed to the appropriate room.